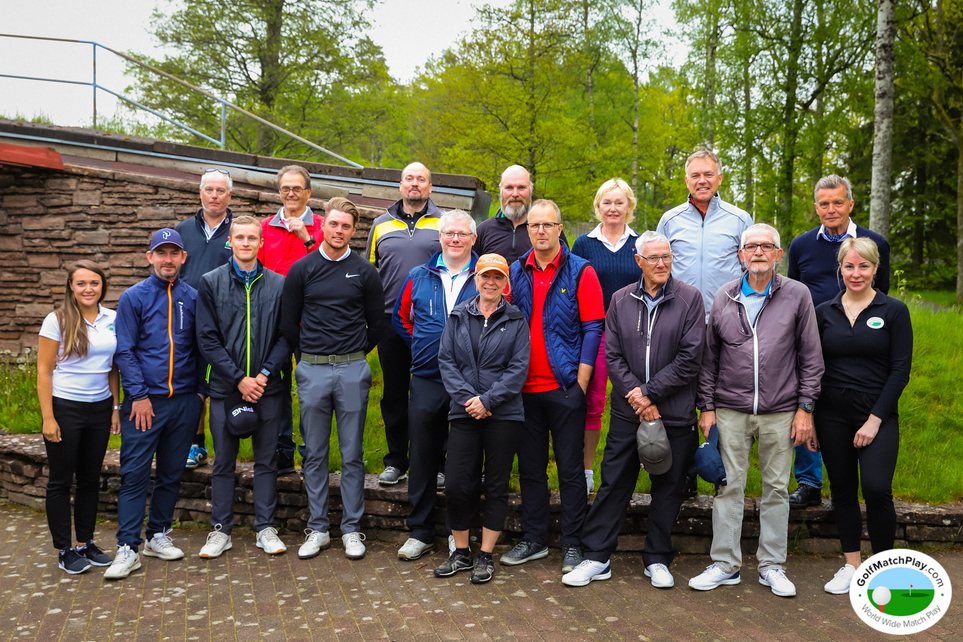 ÖIJAREDSVÄGEN 59, 448 92 Floda, Sweden
𝐓𝐡𝐞 𝐰𝐰𝐰.𝐆𝐨𝐥𝐟𝐌𝐚𝐭𝐜𝐡𝐏𝐥𝐚𝐲.𝐜𝐨𝐦 𝐢𝐬 𝐡𝐚𝐩𝐩𝐲 𝐭𝐨 𝐚𝐧𝐧𝐨𝐮𝐧𝐜𝐞 𝐭𝐡𝐞 𝐬𝐞𝐜𝐨𝐧𝐝 𝐯𝐢𝐬𝐢𝐭 𝐢𝐧 Ö𝐢𝐣𝐚𝐫𝐞𝐝 𝐆𝐨𝐥𝐟 𝐂𝐥𝐮𝐛. 𝐎𝐧 𝐌𝐚𝐲 𝟏𝟖𝐭𝐡 𝟐𝟎𝟏𝟗, 𝐭𝐡𝐞 Ö𝐢𝐣𝐚𝐫𝐞𝐝 𝐆𝐨𝐥𝐟 𝐂𝐥𝐮𝐛 𝐢𝐧 𝐅𝐥𝐨𝐝𝐚 𝐰𝐢𝐥𝐥 𝐰𝐞𝐥𝐜𝐨𝐦𝐞 𝐮𝐩 𝐭𝐨 𝟕𝟐 𝐆𝐨𝐥𝐟𝐞𝐫𝐬 𝐭𝐨 𝐩𝐥𝐚𝐲 𝟑𝟔 𝐦𝐚𝐭𝐜𝐡𝐞𝐬 𝐰𝐢𝐭𝐡 𝟑𝟔 𝐰𝐢𝐧𝐧𝐞𝐫𝐬.
The Öijared GK has gathered 22 Golf Amateurs from Sweden, Latvia and Norway to play out 11 matches during the second GolfMatchPlay Match Day in Floda, Sweden!
We are glad to spread out the concept of Match Play in Sweden and looking forward to seeing your activity in GolfMatchPlay system by challenging golfers locally and gaining points to climb up by the Main Leaderboard 2019 to get valuable gifts, even up to $1000 sponsorship to the
Main Championship in Dubai on January 2020
. The GolfMatchPlay Team thanks all Participants for a joyful time spending on and off the course, as well as the Staff of the Öijared GK and main sponsor/partner Logistics Landscapers AB for a sufficient service and a kind cooperation during the Event!