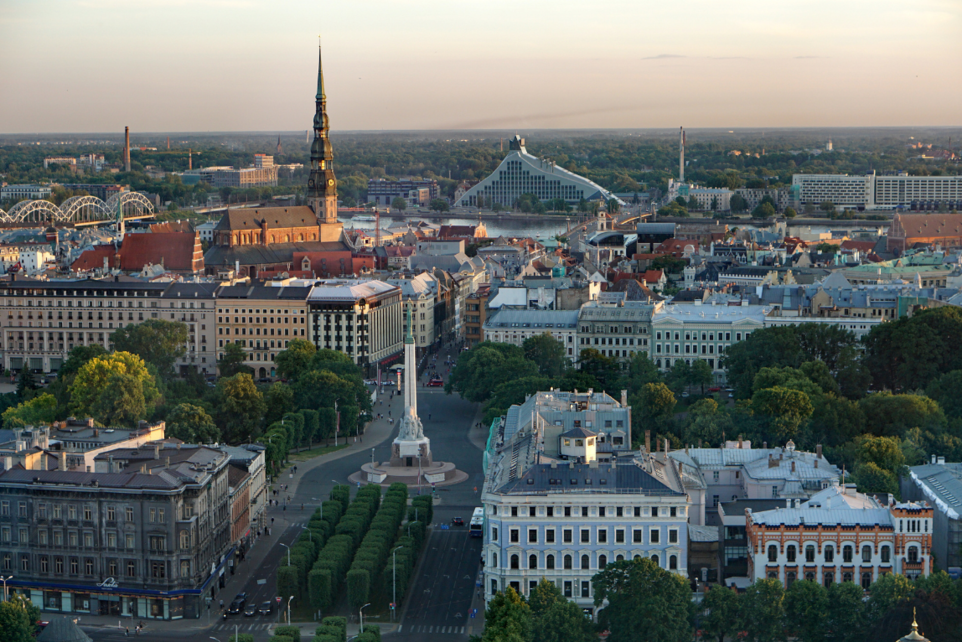 TRAVEL & PLAY
"Travel makes one modest, you see what a tiny place you occupy in the world." - Gustave Flaubert
From July 5th to 9th, 2023, an unforgettable extended weekend unfolded in the charming city of Riga, Latvia. Organized by GolfMatchPlay, this event was a harmonious blend of leisure, exploration, and camaraderie that left a lasting impression on all attendees. Let's dive into the incredible experiences and adventures that defined this memorable getaway.
Day 1: Arrival and Welcoming Cheers
The adventure began as participants checked into the modest Radisson Blu Latvija Conference & Spa Hotel. As the sun dipped below the horizon, the day transitioned into a delightful evening of connection and conviviality. From 7:00 pm to 9:00 pm, the Sky Bar at the Radisson Blu Latvija became the epicenter of camaraderie, with GolfMatchPlay hosting welcome cocktails. Amidst stunning views of the city, participants bonded over shared interests and laid the foundation for the exciting days ahead.
Day 2 & 3: Tee Time at Premier Golf Clubs
Early mornings on Day 2 and 3 started with a breakfast, setting the tone for days of exhilarating golfing experiences. Attendees convened in the lobby before embarking on journeys to two prestigious golf clubs: Ozo Golf Club and Jurmala Golf Club.
The first tee-offs were scheduled for 10:30 am, and participants reveled in the joys of golf against the backdrop of Latvia's breathtaking landscapes. The pristine fairways and challenging holes of both clubs provided a perfect canvas for golf enthusiasts to showcase their skills.
Day 4: Exploring Riga's Rich Heritage
The extended weekend was not only about golf; it was also a chance to immerse in the rich history of Riga. The day started with a rendezvous in the lobby, followed by a captivating sightseeing tour of Riga's Old Hansa Town. Led by an expert guide, attendees explored the historical center, discovering medieval streets, the grand Dome Cathedral, and the imposing Livonian Order Castle. It was a journey through time, offering insights into the city's captivating past.
*A Toast to Local Flavors
Riga's culinary scene is a testament to its vibrant culture. Attendees were treated to a beer-tasting experience, celebrating the city's reputation for brewing high-quality, flavorful beers. A range of local Latvian brews awaited participants, each crafted with natural ingredients to deliver a unique and unforgettable taste.
*Culinary Finale
The evening unfurled with elegance as attendees indulged in a fine dining experience at the White House restaurant. Amidst an ambiance of sophistication, flavors from around the world mingled on plates, creating a culinary symphony that elevated the senses. It was a fitting climax to days filled with activity and exploration.
Day 5: Farewell, but Not Goodbye
As all good things must come to an end, the extended weekend concluded with a breakfast and check-out from the Radisson Blu Latvija Conference & Spa Hotel. As participants bid adieu to new friends, incredible experiences, and the enchanting city of Riga, they carried with them memories that would last a lifetime.
This extended weekend in Riga, Latvia, was more than just a travel opportunity; it was a journey of self-discovery, a celebration of shared passions, and a reminder of the beauty that exists both within us and in the world around us. GolfMatchPlay succeeded in curating an experience that encapsulated the essence of travel – the chance to explore, connect, and create cherished memories.
Until the next adventure awaits, participants of this getaway can look back on these days with fondness, gratitude, and a renewed zest for life's endless possibilities.