Dubai, United Arab Emirates
⛳ Location: The Address Montgomerie Dubai P.O. Box 36700Dubai, United Arab Emirates
⛳ Format: Match Play
Annual GolfMatchPlay Championship for the TOP 48 players from the main Leaderboard and Wild Card holders.
Interested in attending coming events? Please register to sign up for event.
Log in to GolfMatchPlay
Registration
if you would like to sign up for 𝐆𝐨𝐥𝐟 𝐌𝐚𝐭𝐜𝐡 𝐏𝐥𝐚𝐲 𝐂𝐡𝐚𝐦𝐩𝐢𝐨𝐧𝐬𝐡𝐢𝐩 𝟐𝟎𝟐𝟎, you must register
Register
I would like to go
Invite a friend
It is already the great tradition for GolfMatchPlay to celebrate the end of the golf season in Dubai. Every January TOP48 golfers from the main Leaderboard and Wild card holders of the year gather to compete in an international event at one of the most exclusive golf club in UAE - Address Montgomerie Golf Club.

During the year 2019 GolfMathcPlay is running a number of events worldwide and giving away Wild Cards with $500 and $1000 sponsorships for the Dubai Event. We invite all golfers, that are on the Main Leaderboard, to initiate golf events in their different locations.

Keep in mind, that 30th of November is the latest date to play matches and register scores on the main leaderboard and take part in the V GMP Championship in Dubai 2020. All matches, played after this period will not be considered in calculation for the sponsorships.


For more information and booking inquiries, contact us by
Email: Liga@golfmatchplay.com
Phone: +371 2922 10 35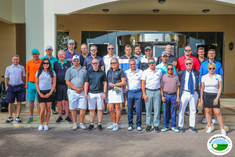 Dubai, United Arab Emirates
 ⛳ Location: The Address Montgomerie Dubai P.O. Box 36700Dubai, United Arab Emirates  ⛳ Number of Participants: up to 48  ⛳ Format: Match Play Full handicap.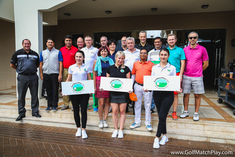 Dubai, United Arab Emirates
We are pleased to inform you that GolfMatchPlay has successfully held the 3rd World GMP Championship 2018 in Dubai with more than 6 nationalities during 8 – 12th January in famous Montgomerie Golf Course.