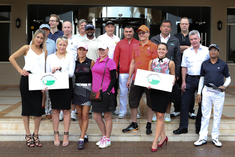 Dubai, United Arab Emirates
We are proudly informing that GolfMatchPlay Championship in Dubai 13-17th January 2016 is played out with the winner Vera Bondarenko from Russia.
14 players from different countries and golf clubs gathered on one field of exclusive Montgomerie Golf Course in Dubai to play for GMP Cup 2016, 3 of them were sponsored for $1000 according to the GMP Leaderboard. The game has been split in 4 days. The Day 1 has started from registration of all participants online and Welcome Breakfast event, organized by Event Group The Address Montgomerie Hotel. By the draw of 14 participants, we determined match pairs for the Day 1 game. At the end of the day 7 players became the winners of the Day 1, and we defined to upgrade one more member with lowest handicap to become our Number 8 Lucky Looser - Ok Young Cho from Korea with handicap 8.8.
After the Day2 semi-final players were defined to become TOP 4 best match players in GMP Championship: Ok Young Cho against Vera Bondarenko, and Magnus Rydin against Valeriy Zabrodin. In result, we welcomed two strong players in final game Vera Bondarenko and Magnus Rydin. Both of them were very strong players, even though their handicaps are far from each other. But in the final game, the winner of GolfMatchPlay Cup came up – Vera Bondarenko from Russia.
GolfMatchPlay team and participants came after the game to celebrate the Winner Award event and congratulate Vera. The GMP Cup has been left in Montgomerie Golf Course till next year Championship to confirm 3 years in a row the winner of the cup.
As a complimentary gift, all participants of GolfMatchPlay Championship in Dubai has been invited to the VIP Boat Cruise, sponsored by ActivityDate. Tones of great time and fun were provided on board to provide our members with positive attitude and team building to become a part of our big family GolfMatchPlay.com.
If you are willing to become a part of next GolfMatchPlay Championship, please sign-up online for free to challenge members for match games and register scores online to climb by the leaderboard and get invitation for the next Championship.
Full video report from GolfMatchPlay Championship in Dubai 13-17th January 2016:
Interview with Vera Bondarenko - the winner of GMP Championship 2016 in Dubai:
All participants of GMP Champ received complimentary invitations to VIP Boat Party by our partner www.ActivityDate.com: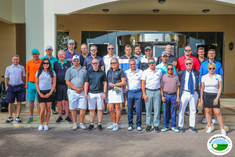 Dubai, United Arab Emirates
 ⛳ Location: The Address Montgomerie Dubai P.O. Box 36700Dubai, United Arab Emirates  ⛳ Number of Participants: up to 48  ⛳ Format: Match Play Full handicap.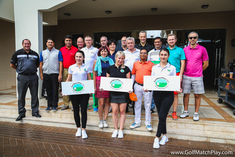 Dubai, United Arab Emirates
We are pleased to inform you that GolfMatchPlay has successfully held the 3rd World GMP Championship 2018 in Dubai with more than 6 nationalities during 8 – 12th January in famous Montgomerie Golf Course.